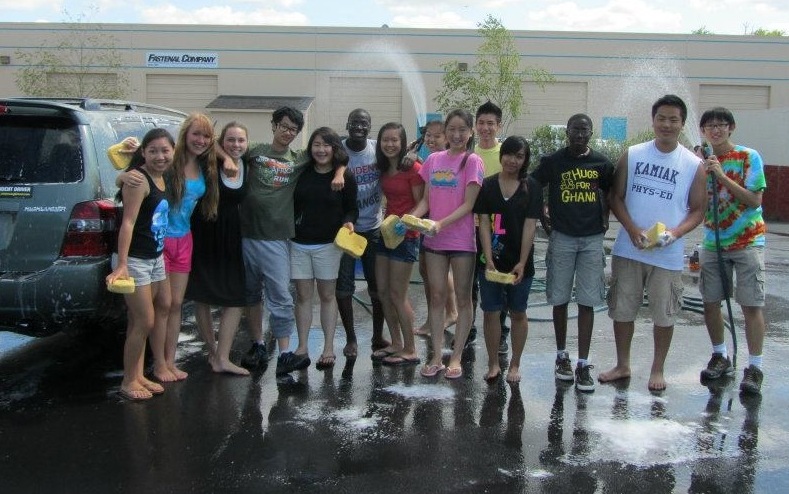 Local Projects
Hugs For Ghana participates in projects both overseas and in the local community. This page as links to our planned and current local projects!
Hugs for Ghana "Helping U Grow" is a local initiative started by the Kamiak chapter of Hugs For Ghana to contribute within the local community of Mukilteo, WA. The Hugs For Ghana board currently tutors elementary students at Endeavour as a part of "Helping U Grow", and the board plans expand their service to various food banks in Mukilteo.
Hugs for Ghana relies entirely on donations from the community in order to function. Every year, students in Hugs for Ghana plan a Ghanaian Culture Night as a fundraiser that allows the community to see what youth are doing to make the world better. Throughout the night, the audience enjoys performances by traditional Ghanaian dancers, drummers, and singers, all while eating a cultural meal. All donations from the night go towards current projects that Hugs for Ghana is working on and offsetting shipping costs.
+
Retirement Home Concerts
As part of "Helping U Grow," Hugs for Ghana's local initiative, Mukilteo students host monthly retirement home concerts. These concerts are organized by Hugs for Ghana and feature noted high school musicians who play instruments and sing for the benefit of the members of the retirement home.